In case you didn't know by now, Azure Portal offers a decent amount of customization, including option to auto logout after a period of time.
Prerequisites
Azure account/subscription
Solution
Step 1. Login to the Azure portal.
Step 2. Click on the Portal Settings icon found in the top-right corner.


Step 3. Click on Signing out + notification as shown below.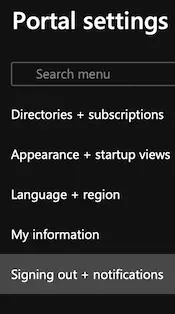 Step 4. From the Sign me out when inactive drop-down list choose a period of time.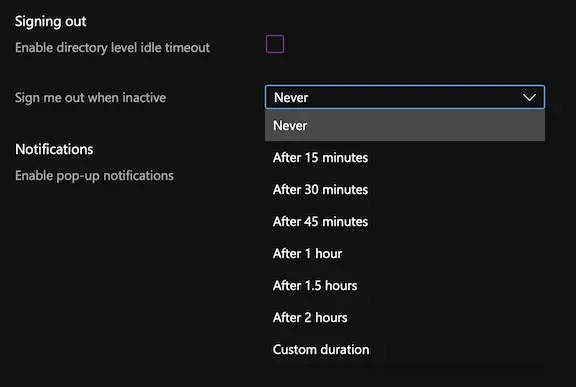 Step 5. On the bottom of the page, click Apply.
Conclusion
As always, hope this was informative enough. Feel free to leave a comment below and if you find this tutorial useful, follow our official channel on Telegram.