I wouldn't place Oracle Cloud in my top 5 cloud providers list, and as we know the cloud isn't cheap nor free, but it seems that Oracle are stepping up the competitive game by offering always free resources which not surprisingly comes up with a certain limitation.
Prerequisites
Always Free cloud services
To make things clear, Oracle Cloud offers a free trial as any other cloud, and obviously Always Free ≠ (not equal to) Free Trial.
Compute VMs is not the only service that's forever free (up to certain limit, of course). There are block volumes, object and archive storage, monitoring and logging services, a single Load Balancer, Site-to-Site VPN, and most importantly, databases.
For more info check the additional links below.
Deploy Always Free instance
Step 1. Once you setup an Oracle cloud account, from the Menu found in the top left corner, click Instances.


Step 2. Click Create Instance.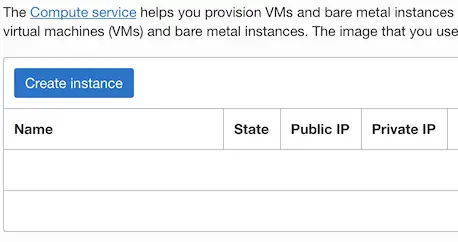 Step 3. Next thing you could do is customize the config options, for instance the Placement, Networking, add SSH keys to your preference, et cetera, or just continue with the default configuration, as long as the options are under the Always-Free-eligible tag.
Step 4. Once you are done configuring, in the bottom left corner click Create.
Step 5. Now, under Compute/Instances, you should see the provisioned instance in the instance table with the Always Free tag.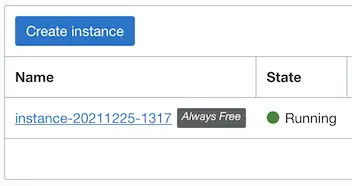 Additional links
Conclusion
I've been always sceptical regarding the hidden costs when running things on cloud, but Always-Free option looks like a good approach to get you curious and to give Oracle cloud a chance. I hope the rest of the major cloud providers will somehow follow. So, start small, for instance migrate a side project and see how things go from there.
Feel free to leave a comment below and if you find this tutorial useful, follow our official channel on Telegram.